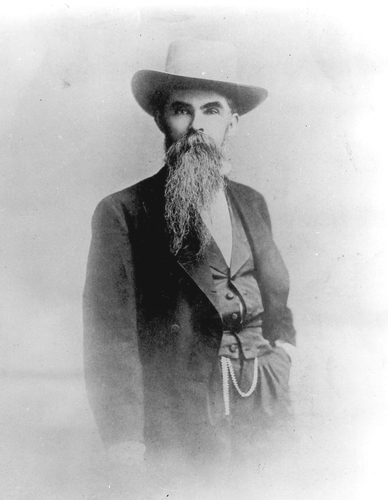 I had a nice surprise today in the mail. The latest issue of the Virginia Magazine of History and Biography (Vol. 113, No. 4) arrived and my article on William Mahone was included. The article is titled, "William Mahone, the Lost Cause, and Civil War History" and concentrates on his postwar business and political career. Here is a detailed abstract:
"Confederate Maj. Gen. William Mahone is perhaps best remembered for leading the counterattack on July 30, 1864 at the Crater and securing a decisive victory for Robert E. Lee's Army of Northern Virginia. After the war Mahone used the notoriety that went along with a successful military career to further his own postwar projects, first as a railroad magnate and later as a politician. By 1883, William Mahone had become one of the most controversial and divisive politicians in the country. As the organizer and leader of the Readjuster Party (named for its policy of downwardly "readjusting" Virginia's state debt), Mahone led the most successful independent coalition of black and white Republicans and white Democrats. Readjusters governed the state from 1879 to 1883, electing a governor, and two United States Senators, and served six of Virginia's ten congressional districts. The legislative agenda of the Readjusters and Mahone's prominent role within the party and U.S. Senate generated heated attacks in newspapers and more personal forms of communication. Similar to former Confederate General James Longstreet, Mahone incurred the wrath of a growing "Lost Cause" movement that in addition to rationalizing Confederate defeat sought to maintain Democratic Party solidarity by fostering white supremacy and states' rights. Lost Cause advocates such as Jubal Early and others assumed an aggressive posture against ex-Confederates like Mahone who threatened their own conservative social and political agenda. That Mahone was not an outsider, but a successful Confederate general, had to be dealt with severely and they dealt with him by attacking his war record, including his leadership at the battle of the Crater. A closer look at Mahone's postwar difficulties sheds light on the heated debates surrounding the political limits to which the Confederate past could be utilized. And in doing so it undermines the notion that "Virginia history" and "Confederate history" became nearly synonymous during the first few decades following the war. Finally, it reminds us that James Longstreet was not the only target (perhaps not even the most important target) of the Lost Cause crowd's wrath."
I started this essay in 2003 as a seminar paper for Prof. Robert Kenzer at the University of Richmond. Mahone is definitely an interesting character. He stands out as someone who wanted to move forward after the war rather than dwell on the past, though he used that past to further his interests. His personal papers are enormous, housed at Duke University and numbering over 100,000 documents. The man saved everything. There are close to 90 Letterbooks, and over 50 Scrapbooks. Mahone is definitely overdue for a biography. I've been asked more than once whether I have any plans to write it. My answer is a resounding NO. You can only spend so much time with this man. The biggest problem is trying to read his writing, which looks alot like an EKG scan. Working on Mahone, however, led me to the broader topic of memory and the Crater and this article will be included in that manuscript.
As far as I know few people are working on Mahone. Ken Noe is currently completing an article on James Lane's postwar career. Lane and Mahone sparred in the press over competing narratives of Spotsylvania and Reams Station. Ken was nice enough to invite me to join him on a panel last year at the 2004 meeting of the Society for Military History in Charleston. I look forward to reading the final draft of his essay. If you are interested in reading a bit about Mahone I recommend Nelson M. Blake's 1935 biography, William Mahone of Virginia. Though dated the book provides a thorough analysis of his postwar career.
Finally, I recommend anyone interested in Virginia history to join the Virginia Historical Society. Membership is affordable and with it you enjoy free access to their archival collection and museum plus 4 issues of the VMHB and the newsletter.